As part of an investigation into strange animal deaths we emailed the government department DEFRA.
If you watch our documentary, Silent Killers, it becomes blatantly obvious that the government has knowledge about un-explained animal mutilation, which it appears to be playing down and covering up.
Animal mutilation is a worldwide phenomenon, and some of the injuries are totally inexplicable.
Another pathetic letter from DEFRA which does not address any of my questions.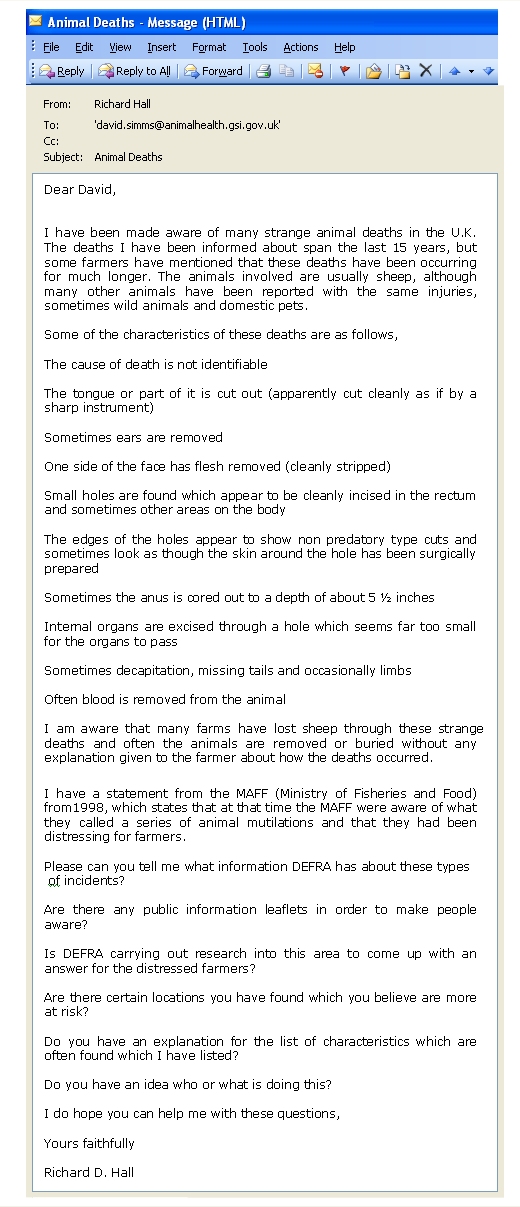 < Back