After asking both David Cameron and Gordon brown about secret information pertaining to UFOs it became clear that they are not informed on the issue.
During an interview with UFO researcher Timothy Good, Tim revealed that he thought that Margaret Thatcher was the only UK political figure to have been informed on the UFO issue.
This is further backed up by a quote of Thatchers. When asked about UFOs replied, ''You must get your facts right and you can't tell the people''.
In the letter below I put these points to Baroness Thatcher. Lets hope I get a reply.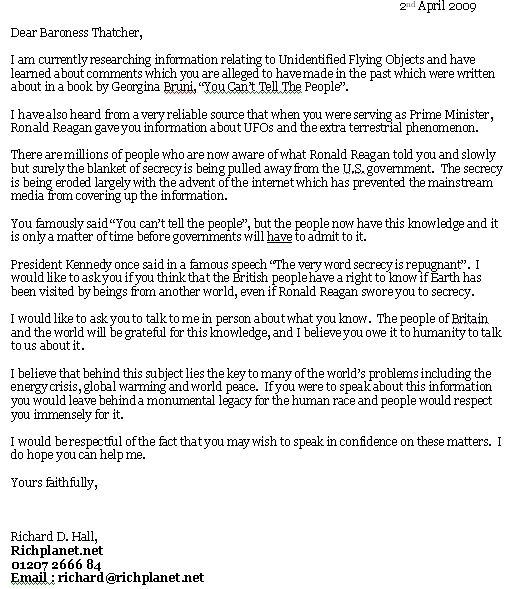 < Back