Dave Hall who is a member of the Richplanet.net forum kindly sent us a copy of a letter he received from liberal democrat MP, Norman Baker.
Whilst the letter shows he is clearly in favour of freedom of information he seems reluctant to get involved in the UFO subject.
I have found this is true of other MPs, such as the Liverpool labour MP Peter Kilfoyle, who explained in an email to me that government secrecy concerned him, but the UFO subject was just a load of rubbish. He will eat his words when the truth is admitted to.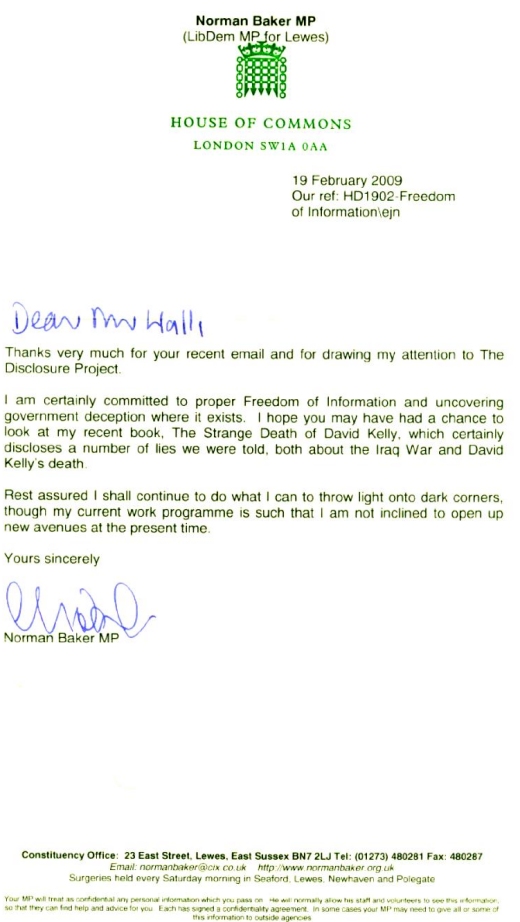 < Back